I've had this tiny doll for many years. In fact she was one of the first antique dolls I acquired, from a dealer named Nancy. She was a general line dealer, but her booths were always stuffed to the brim with folk art, quilts and toys. And of course a few dollies.
So it is with great pleasure I show off Nancy's new dress. It took a long long time to find her proper attire worthy of her demure nature, but here it is, and it's perfect!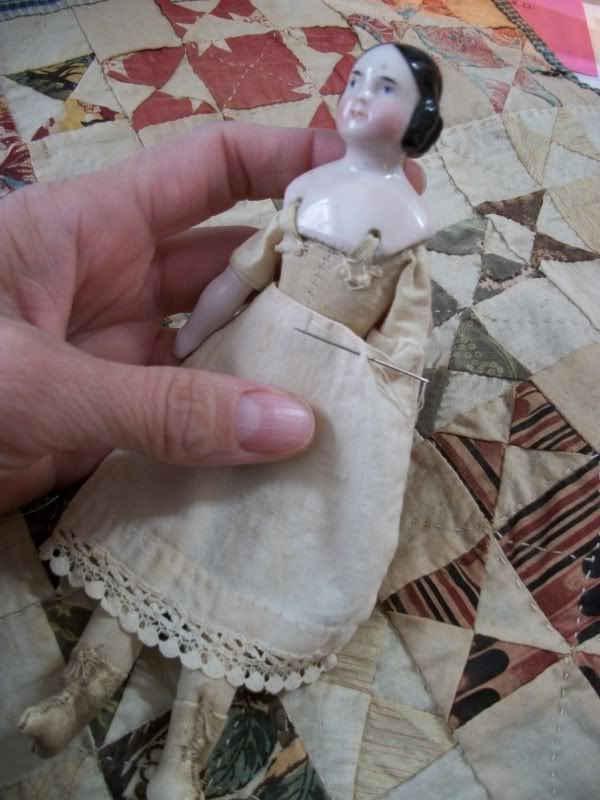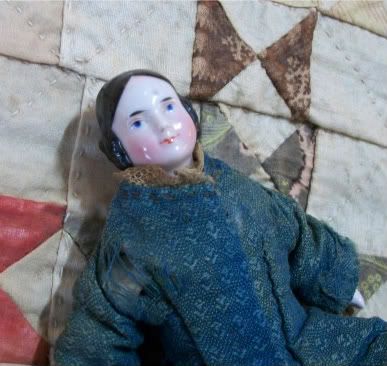 She looks quite pleased. After a few stitches to her petticoat, she was ready for her woolen dress. Lovely.